A5366 Bill Passed To Help Protect Students With Disabilities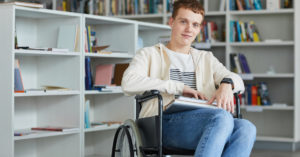 This morning, the Assembly Education Committee unanimously passed A5366, a bill that will help protect students with disabilities from losing out on special education services because of the coronavirus crisis, by temporarily extending the timetable for those who could exceed the age eligibility. The bill will now be considered by the full Assembly for passage and signature by the Governor. Its Senate companion bill S3434 was passed by the Senate earlier this year.
The NJ Council on Developmental Disabilities, NJ Statewide Parent Advocacy Network, the Education Law Center, the NJ Special Education Practitioners, the Arc of NJ, and numerous parent advocates to ask the Committee for approval. I am grateful to be a part of a wonderful organization with a group of parent attorneys at the Educational Law Center who worked hard on the passage of this bill. It is not over yet! We need the full Senate and Governor to sign off on this important legislation
Senate President Sweeney noted earlier that "Young people…with disabilities are experiencing real hardships because of the crisis conditions that make it hard for them to participate in the services and activities that will enable them to realize their potential. These educational programs are the key to their quality of life."
DDD Placements are still closed! This bill is critical for our students with disabilities who missed out on important services.